1 minute, 24 seconds
I recently discovered Swappa. This is great site to sell or buy an Android phone. Why? First off they only sell good condition phones with clear ESNs. You won't find any "only good for parts" deals here. As well, every phone posted for sale is verified by an actual employee at Swappa, so there's no scammers. Further, they have lower fees than ebay.
However, I take the the blawg-o-sphere today because of their amazing customer service. The other day my one year old and I were hanging out by our pool. When he thought I wasn't looking, he jumped in (ok, fell in) the pool, face down. Only thinking of ensuring my son didn't drown, I jumped in and pulled him out. Only afterwords did I remember my Galaxy SIII in my pocket. After a week of letting it bake in the sun and still no speaker or mic working, I deemed it dead.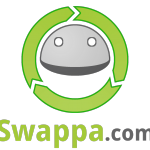 I went to Swappa, found my replacement phone, and purchased it. It was easy to find the exact phone I wanted, which even came rooted and with CyanogenMod 10.1. The seller told me it would ship out the next morning.
On a whim I powered up my old, left for dead phone. Oh my gosh! It totally worked! I even stuck my SIM card in there and I could make calls with the speaker and mic working no problem.
I embarrassingly asked the seller and Swappa if I could back out of the sale. Both agreed to help me out. The seller refunded my money, keeping $20 at my request. Swappa even refunded my buyers fee, which I had said they could keep. This all took hours and was tended to by the same Swappa employee who had verified the phone for the initial sale. What service!
I could not give them a higher recommendation and plan on purchasing all my phones from them. You should too!